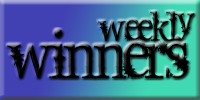 Adding to my excuses for the lack of posting recently:
1/ The camera was "lost" while I was away on business. I came home wanting to take pics and to rectify this, purchased myself a new one for me, myself and I (for my birthday week, of course).
The Man found the other camera in his backpack about an hour after I came home with my new toy, of course. Mansearch at its best.
2/ I've been fighting for my laptop time. Busy people with busy Webkinz to tend to keep getting in my way...
"Busy people" are just lucky that they're pretty darn cute. We're happy as long as these remain extensions of the removable kind.
And I cheat here, a bit. I didn't take these, but had to share.
GaGa by day, stomping out spiders with killer heels...

GaGa by night, partying it up with Andy...
( I was apparently yelling my age at everyone last night - gin and tonics are as good as lie detectors, I suppose!)
A happy and safe Halloween to you all tonight!