It's been a bit difficult to put together seamlessly coherent thought lately.
What a perfect day for fragments.
****
Remember a while back when I was asked to be a Bodyjam Superstar - my 45 seconds of fame during the newest disco released theme at my regular workout? One of my workout pals took a picture, and because I love you, here it is...
That's me on the left, Hoochie-mama-ing. And when is it good for a 40-something woman to wear ponytails , a sparkly top and spandex? Likely never. So I won't be posting this type of thing again in future.
****
One more week before school starts and I haven't taken the kids back to school shopping yet. I've need new Lululemons (hear that, NEED :) So I'll start with me.
But honestly, I think both kids have grown more than a few inches over the summer, and with shorts it doesn't matter. I can't send them to school in floods though. Cannot.
*****
I took my Mom and kids to watch "Nanny McPhee Returns". I need a Nanny McPhee, at least according to Mom. She lectured the kids, as a cautionary tale, about how things can go so wrong if you don't help your Mom out (*spoiler alert* - such as losing your Dad to war, losing your farm, possible divorce...)
My Mom - she's got my back!
*****
We've got an anniversary coming up. With no sitter this year, we've decided to bring the kids with us. They're pretty good in restaurants, so it should be fun.
Sappy Anniversary post to follow.
*****
Oh, and I found another fabulous Friday blog hopping site ... check it!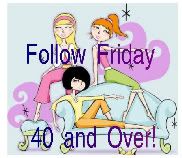 Great weekend to you all!